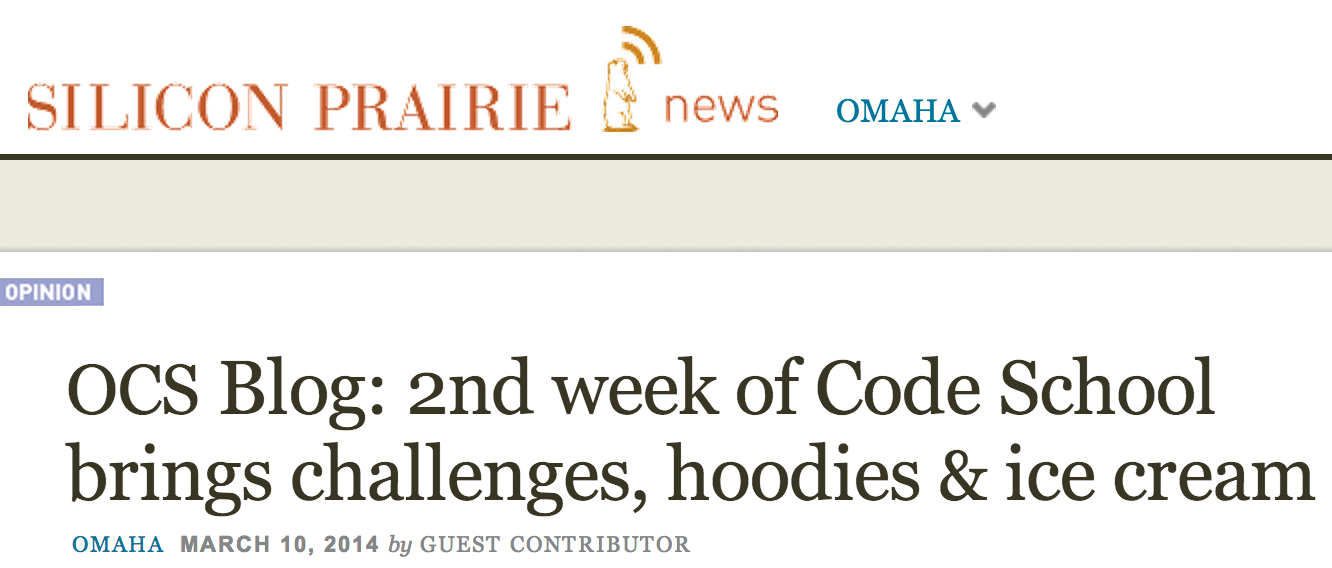 This morning Silicon Prairie News(SPN) published my guest blog recapping our first two weeks in class. I'm going to do this about every-other week as a way to get the word out about what we are doing at Omaha Code School.
Please give it a read. http://spne.ws/t0Q
If you don't know about SPN, they are a technology blog that focuses on the midwest. Primarily Omaha, Des Moines, and Kansas City. They are pretty well-known and have very loyal followers, so having the opportunity to write for them is a huge blessing.